Dear Friends & Valued Customers
My name is Bob Cogan, President and CEO of APW COGAN and a decade and a half ago I moved our entire company, lock, stock, about 250 barrels and our staff of gunsmiths to Newville in the beautiful state of ALABAMA.
We re-established our facility a little further upland from Florida, in very good deer country, and if pictures are worth a thousand words just gander at the shot above.
ALABAMA has excellent hunting experience's. Just this past season I nailed a very elusive and smart old timer at 586 yards with a Win .338 and personal hand loads after days of stalking, and peek-a boo elusiveness. We take hunting equipment seriously here. We service firearms for hunters from Alaska to Africa and we have access to most new gear you might be interested in putting together for that next hunt.
Our main game is the refinishing and customizing of all forms of firearms. We are just as serious with the competition pistols and revolvers we build for some well known pros, the military, police and personal protection firearms we build for personnel of various agencies, and we can build something for you.
Since our commercial division does parts for most of the gun manufacturers who also recently moved to the South, you might just have a piece of APW in your gun safe already.
We are gunsmiths first, understand variation, innovation and performance on all levels. You have to. Just like no two people are the same, neither are firearms. If you are more inclined to go to a parts house with a wall full of different size hammers, thats not us. And when parts and custom gunsmithing is completed some refinishing is usually needed and thats all done in house, our house.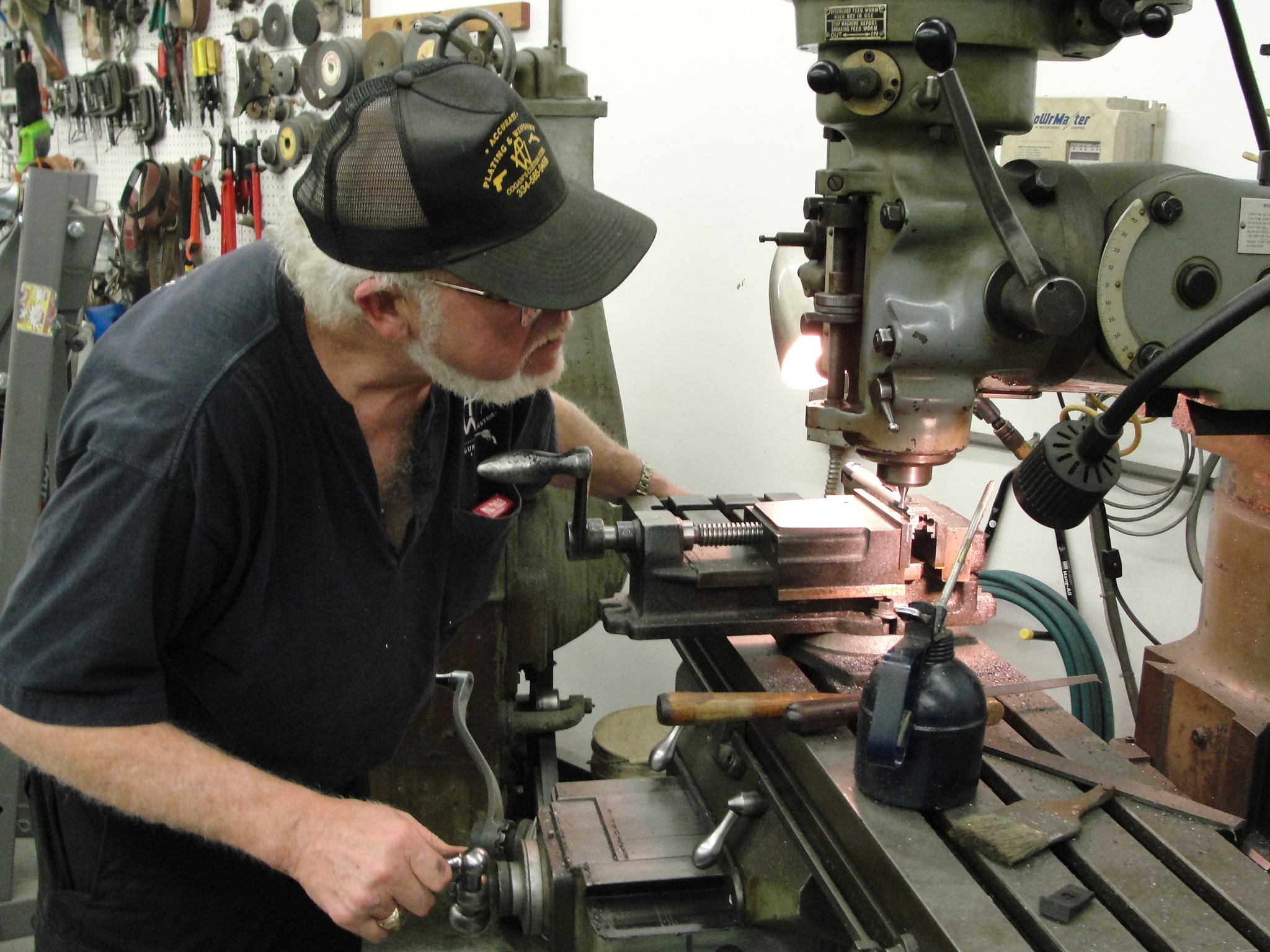 WE ARE VERSATILE AND IN-HOUSE
Again we are a large company in scope, we do all the gunsmithing and refinishing under one roof, and yet small in the way we do business. The old fashioned handshakes and good work. This is a hands on business and most processes require talented hands to do things well.
The best way to explain the myriad of products we have and processes we perform was to split the site into "What we can do" and "What does it cost".
Larger pictures and more explanations make it easier for you to see our quality. Soon PDF Adobe file price lists will make it easier for you read, download and assimilate. It should be easier to estimate what it will cost.
This is an ongoing project and it takes time, and sometimes patience. No two guns even if from the same manufacturer, model and finish are the same. Metals, plastics and hybrids all require some kind of tune or adjustment for maximum performance.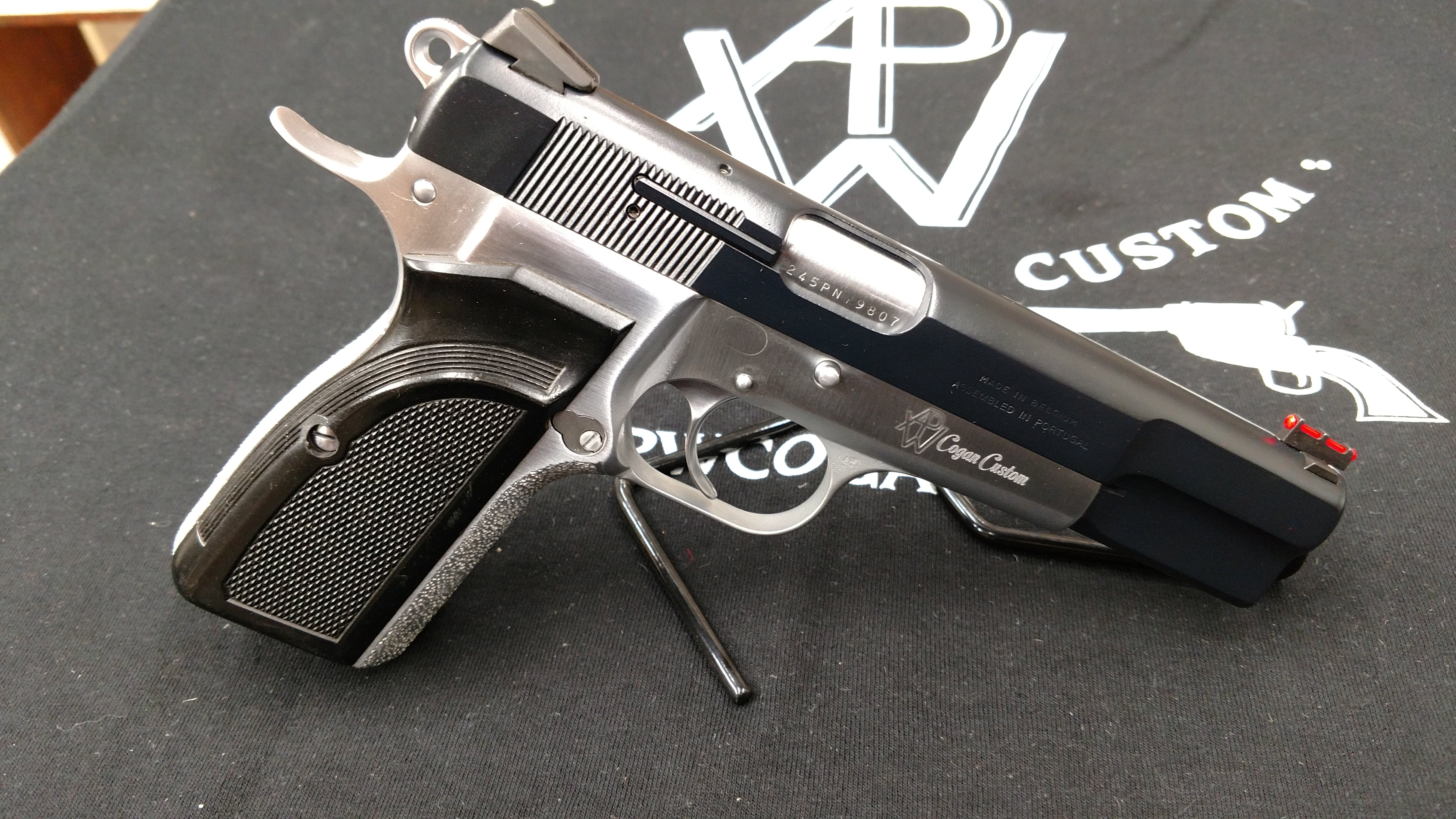 OUR COMPANY
Accurate Plating and Weaponry, Inc., opened it's doors in 1977. We are currently in a modern 5,000 sq. ft. facility in Newville, Alabama. For thirty years we operated in Clearwater and Safety Harbor, Fl.
It's important to know who you ship your gun to and clearly what is being done to it . After all to most folks their personal protection firearm, competition gun, hunting rifle, shotgun, duty weapon or heirloom is a very intimate matter. And to the letter, almost half a century of gunsmithing and plating tells us implicitly…
No two firearms, even from the same manufacturer and line are the same.
No two owners are the same.
No two needs are the same.
No two results are the same.
Thats why our staff are gunsmiths and platers, not a guy behind a table full of bigger hammers and files.
This website is huge and represents their interest, taste, level of accomplishment and just might save your neck one day. We understand that. Thats why we ask you to go to our site directory and terms page if lost.
Explaining the firearms industry is complex and many things overlap, the language gets mis-understood and dealing with dangerous items requires clear cut definitive answers. A bullet sent in the wrong direction can't be recalled. This will help you to navigate this very large site.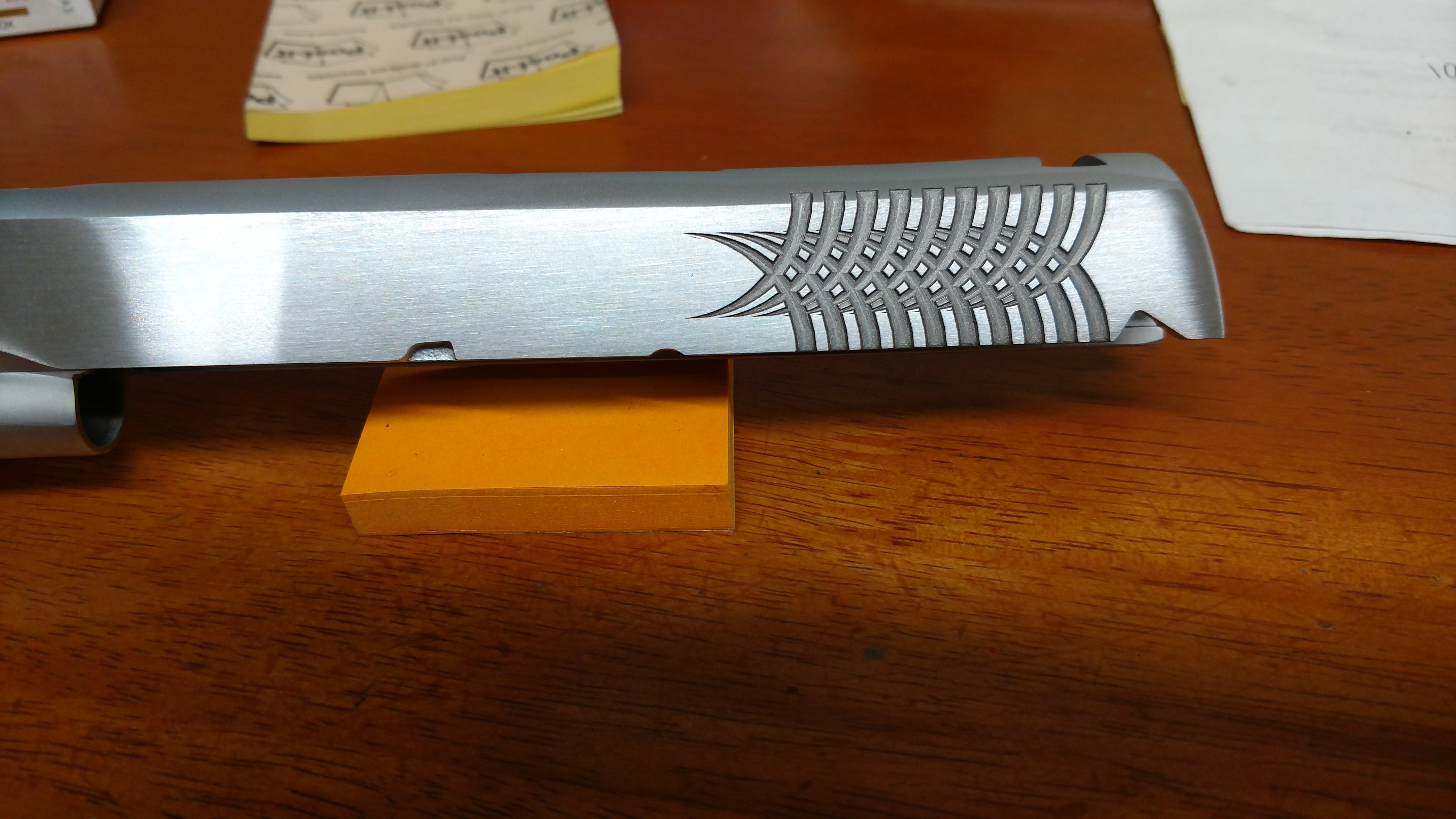 WIDE SCOPE FROM INDIVIDUALS TO MANUFACTURERS
Accurate Plating & Weaponry, Inc. has served the OEM Firearms Industry as the largest supplier operation of its kind specializing in all aspects of custom gunsmithing, parts and firearms finishing, firearms refinishing, repairs and custom upgrade refinishing. And as stated we do it all and we do it in house. Very few companies can make that claim and we know…we do their refinishing.
We have been fortunate to have had over 50 feature magazine articles about our work since the early '80's, literally on every type of weaponry. It shows the diversification of our work.
We don't like to namedrop but we finish firearms for some of the largest manufacturers, pre-owned gun dealers, many custom gunsmiths and for the general public. Our customer base is huge, Alpha Precision, Masaad Ayoob, Jim Clark, Caspian, D&L Sports, Merle Eddington, Eagle Grips, Phil Hemphill, Frank Garcia, Hogue Grips, KBI, Kel-Tec Arms, Kahr Arms, Rob Leatham, Bill Rodgers, Springfield Inc., Jack Ragsdale, JoJo Vidanes, Hank Williams Jr. just to name a few. Manufacturing finishes for Colt, FN and others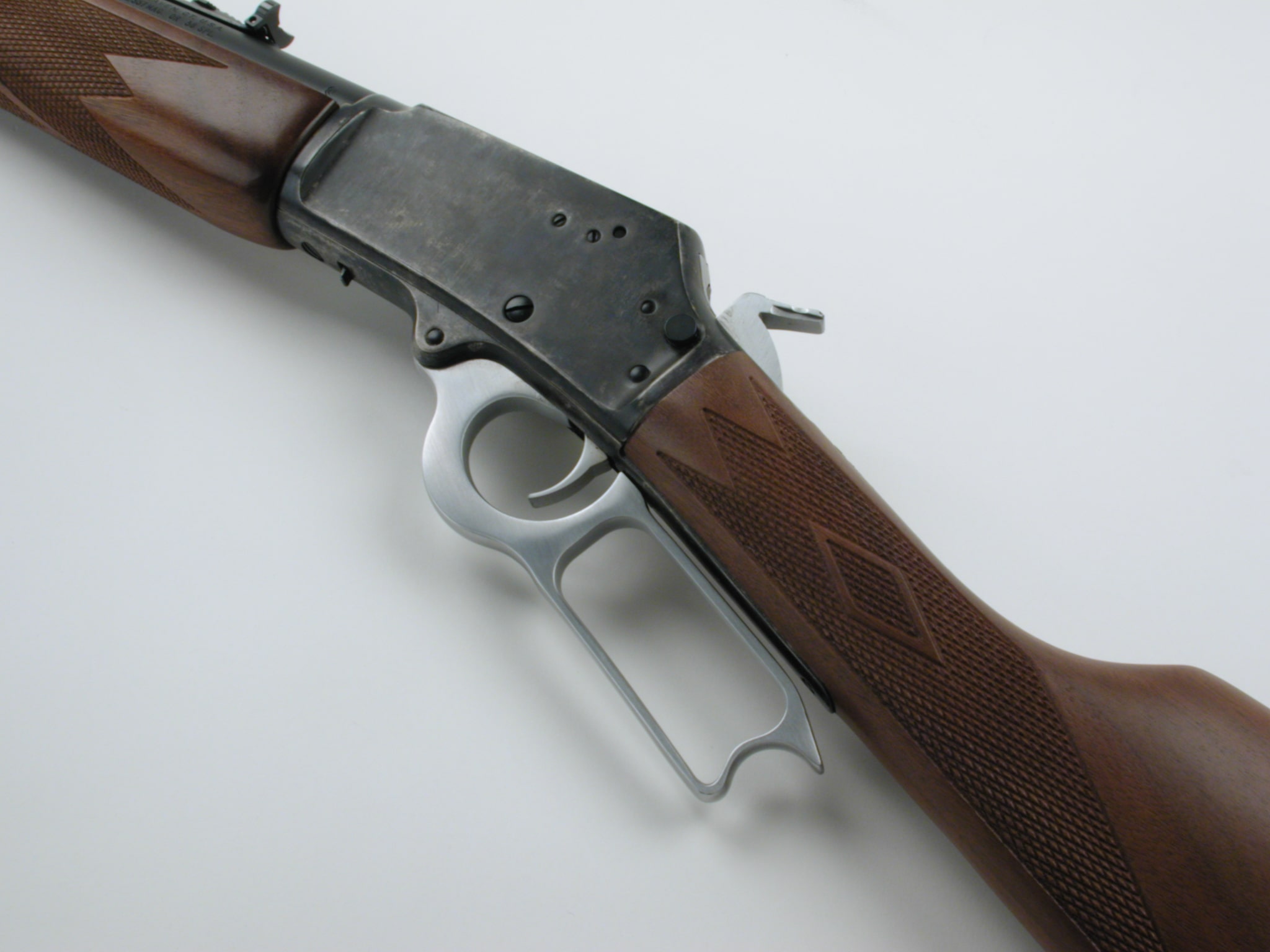 OUR MISSION, OUR SERVICES OFFERED
**NEW SERVICE RECENTLY**
We have recently added Laser Engraving to our lines of service! From trusts and factory remarking, to lining the tops of slide, custom slide and frame cuts, to full custom jobs–we have got it covered with deep laser engraving.
We have good turn around times because it's "all in house", one stop shopping. Gunsmithing and plating are under one roof. Your firearm stays here till complete.
Accurate Plating and Weaponry offers the largest selection of finishes in the industry. Some finishes are better for some applications than others. The finishes are as diversified as the customers interests are. And many of our finishes offer more than just protection from the elements or a new look.
Our premier product Hard Chrome is an essential natural friction remover for the "accurized" firearms we build. It prevents "galling" on some softer or dissimilar metals.
In Gunsmithing, we began as one of the pioneers of competition-style enhancements such as compensators. We were one of the first in offering them on competition guns and then taking that knowledge to concealed carry pistols and revolvers.
And we are a little different in our approach to smithing, the in-house Cogan Custom Shop offers Professional Gunsmithing, not mass production assembly techniques as used on almost all types of firearms and mass production sometimes means a larger hammer.
We build custom guns from your existing firearm or parts, and parts we may have or supply.
We have a huge inventory of both stock and custom gun parts. And if we don't have it we can order it as we do it all day long for repairs and upgrades. But you would need a trailer to move all of the parts we have in stock. We know, it took four trailers when we moved.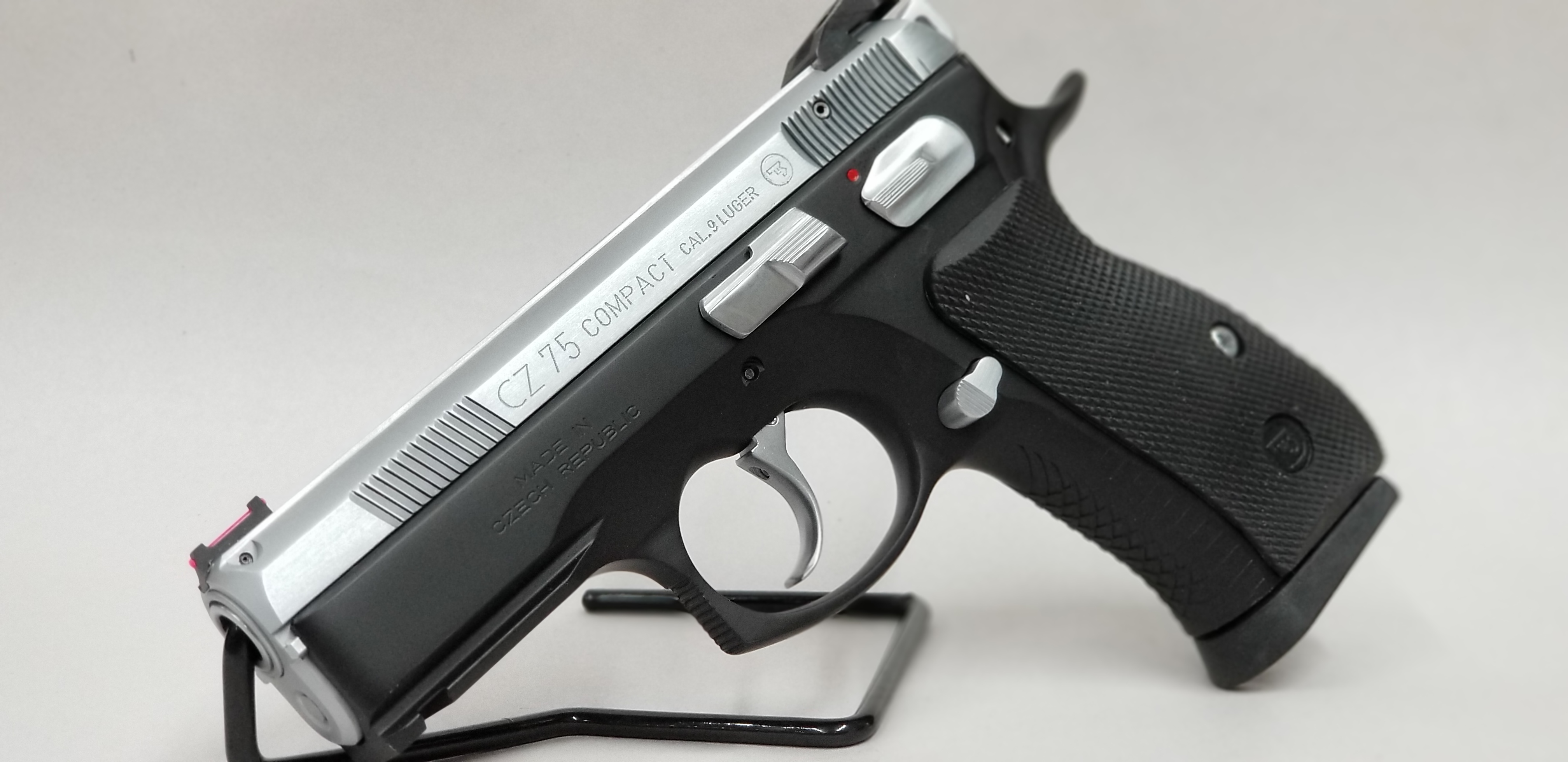 Thank You!
Your patronage over the past 40+ years is deeply appreciated. And we will continue to offer you the same outstanding AP&W Service and Quality. Our website will be updated with the information you want and we promise you a more exciting visual look at the work we are capable of.
They say a picture is worth a thousand words. It may take longer to download but it will show you our attention to detail will be pictures that don't hide the details.
Something else, we share something in common, our love of country, support for our troops, and a love of firearms. These firearms help forge this country, feed this country, and have defended the freedoms that this country was built on. The management and staff of Accurate Plating and Weaponry is happy you dropped in.
–Robert "Bob" Cogan
President, CEO
Accurate Plating and Weaponry
Shipping
Ship your firearm to us at:
APW
5229 County Road 99
Newville, AL 36353
Regulations for FedEx and UPS state that Handguns must be sent overnight.  Long guns can be sent by USPS, UPS or FedEx.  Many of our customers have used www.shipmygun.com.  It is run by Bud's Gun Shop, who has an allowance with UPS to ship by 2 day.  You set up an account, pay them, and they'll email you a label to place on your package to drop off at UPS.  We will ship your firearm directly back to you.  An adult signature must be on it, so you will have to sign for your return package.
If you would like your FFL holder to ship it for you, that is fine too.  We'll ship it back to them for you to pick up.  We will gladly email our FFL license to them upon request.
Email Us
Please be sure to include your telephone number in your email so we can contact you